Case Study: Audience Life Cycle Management & Business Optimization
The most effective contact centers do more than troubleshoot and answer questions. They help you meet your business goals through direct contact with your actual customers. Efficiency in the customer care discipline is important. But it's generally thought of as an outcome, not a core driver for the business. However, when your contact center experience is thought of holistically from both the business and the customer viewpoints, business process improvements in this key area can reach far beyond a customer interaction. And they can directly increase conversions and impact your business's most important KPIs.
Topline Summary
Stop thinking about the voice on the other end of the phone as "a lead." You're about to impact someone's life in a truly profound way. If you staff your contact center with subject matter experts and optimize their CRM to facilitate conversations, your ability to increase conversions will take care of itself.
Situation
The stakes are high when young men and women consider enlistment in America's Navy. With less than 1 percent of all Americans choosing to enlist in the armed services each year, the competition for new recruits across those services is fierce.
Navy recruiters must connect with potential recruits as quickly as possible to maintain a fighting force of more than 350,000 worldwide. To win the battle for the best prospects, the successful recruiter lives by a simple rule: The first to contact is the first to contract.
Recruiting leads arrive from numerous sources. Inquiries from websites, phone calls and social responses are the most common ways prospects enter the funnel. However, disconnected systems, complicated data handoffs and even weekends could increase the time from when a prospect expresses interest to when they actually connect with someone who can sign them up. In some cases, lags of up to seven days occurred between initial contact and a conversation with a recruiter.
As the contact center resource for VMLY&R's Navy Partnership, iostudio's task was straightforward. We needed to shorten the time a prospect spent in the pipeline to increase the number of live handoffs to Navy recruiters who were ready to help the caller take the next step.
Key Insights
In the world of audience life cycle management, delays equal frustration. On the other hand, immediate answers create positive experiences. To dramatically increase conversions, prospects needed one-click, one-call resolutions. But a deep examination of the user's journey and the systems that make it happen found multiple databases needed to be aligned. Doing so would mean that information could pass to the right resources quickly and accurately.
Further, prospects often had questions that fell outside the capabilities of strictly scripted encounters. In order to provide immediate answers, every call or contact needed to be handled by an expert.
The Integrated Solution to Increase Conversions
To create a more streamlined end-to-end user journey and optimize conversions, iostudio aligned several key business processes.
Our full-stack development group customized the CCM platform, integrating multiple data sources and tools. Eliminating these speed bumps meant that contact center operators could now work more intuitively. Spending less time clicking allowed them to engage in more meaningful, productive conversations with prospects.
Better technology alone wasn't the answer.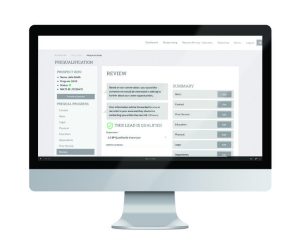 Conversions happen when the caller feels heard. It's a rare occasion in today's IVR/"let me talk with a supervisor" world. To ensure that a caller connects with someone who understands their position—facing the life-changing decision to serve—iostudio's contact center is built around a stable core of current and former military personnel and their families. From Sailors who served in the Gulf War to active duty Army National Guard Soldiers, more than 70 percent of iostudio's contact center is staffed seven days a week, 16 hours a day, by former or reserve service members. These true subject matter experts are uniquely qualified to engage prospects wherever they are along their decision-making process. Far beyond rote script-reading, iostudio's operators combine understanding of the complete user journey with true "I've been there" empathy. This equips them to prequalify prospects and pass them on to recruiters in live handoffs, or Direct Connects. Streamlining the entire encounter results in contact center operators handling higher call volumes without negative impacts on call quality and conversions. And the outcomes have been remarkable.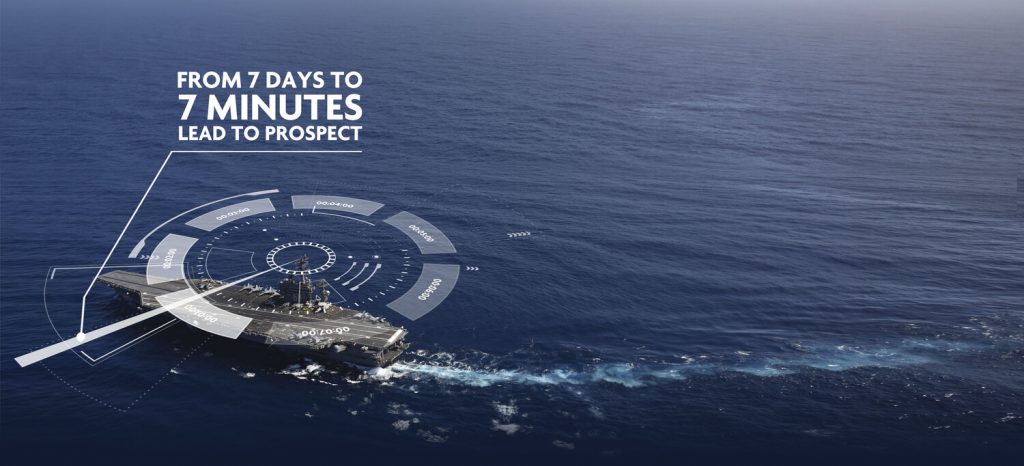 Key Outcomes
A dramatically shortened conversion timeline cuts the pipeline from as long as seven days to as short as seven minutes from the initial call with an interested prospect to a live handoff with a Navy recruiter.
Qualified leads goals were exceeded by 5 percent in the first year of operations.
The inbound call abandonment rate fell to 1.81 percent—well below the industry-wide 5 percent average.
Direct Connect rates have increased 20 percent, year over year, to 78 percent as of April 2020.
Nationwide crises like the 2020 COVID-19 pandemic often result in more men and women stepping forward to serve in our nation's military. iostudio's contact center has already begun to see significant increases in call volume. Continued improvement in its platforms and people will ensure the drive to serve that motivates these future Sailors, Soldiers, Airmen, Marines and Guard members quickly converts to action and new enlistments.
Could aligning your contact center operations improve conversions? It's easy with the right partner. Drop us a line and let's get started today.