Experience is everything.
How your brand shows up for your audiences matters. And we're not just talking about appearances. We're talking full-funnel—from the first point of contact throughout the loyalty life cycle. At iostudio, aesthetics are important, but experience is everything. Whether your brand needs a refreshed aesthetic, you want to drive awareness with impactful video or you need long-term storytelling so that you can stand out on social media, our Design team can provide a strategy and a solution.
But we never jump straight into tactics. Our Design team partners with Strategy to ensure that our creative solutions will resonate with your target audience and answer your business challenges.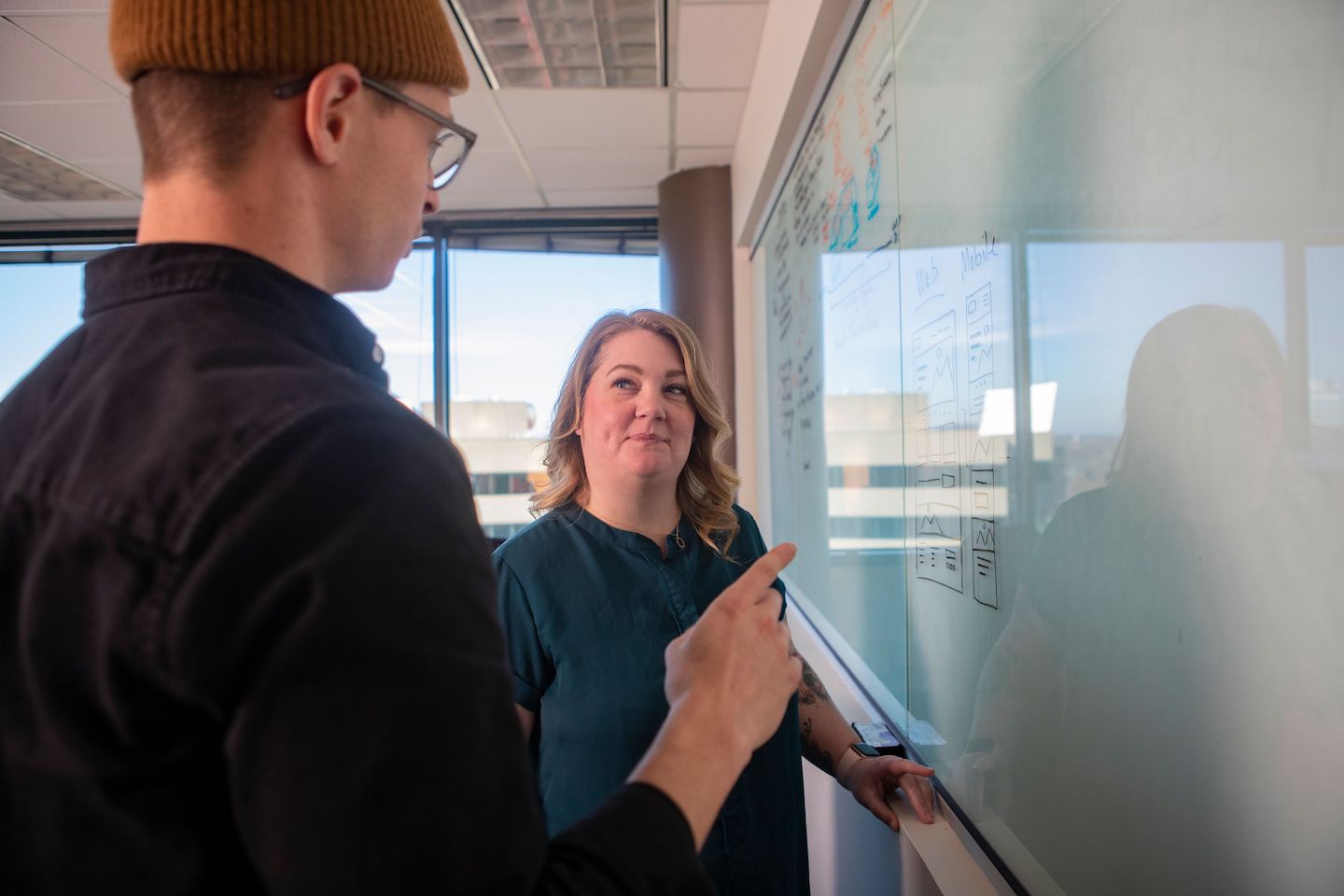 How we meet your business needs:
User experience design
Branded identity packages
Branded social content
Business collateral
Digital assets and print production
How we get there together.
We pride ourselves on having a creative process that scales. Maybe you need to host a virtual conference or need quick-turn collateral for employee training. Maybe you need to redesign your brand. Whatever your business needs, we've got a process that can flex. Here's how it goes:
Capture attention and connect with your audience through design that works for you.