Branding & Omnichannel Marketing Strategy
Making a Rebrand Do Double Duty as a Recruitment Tool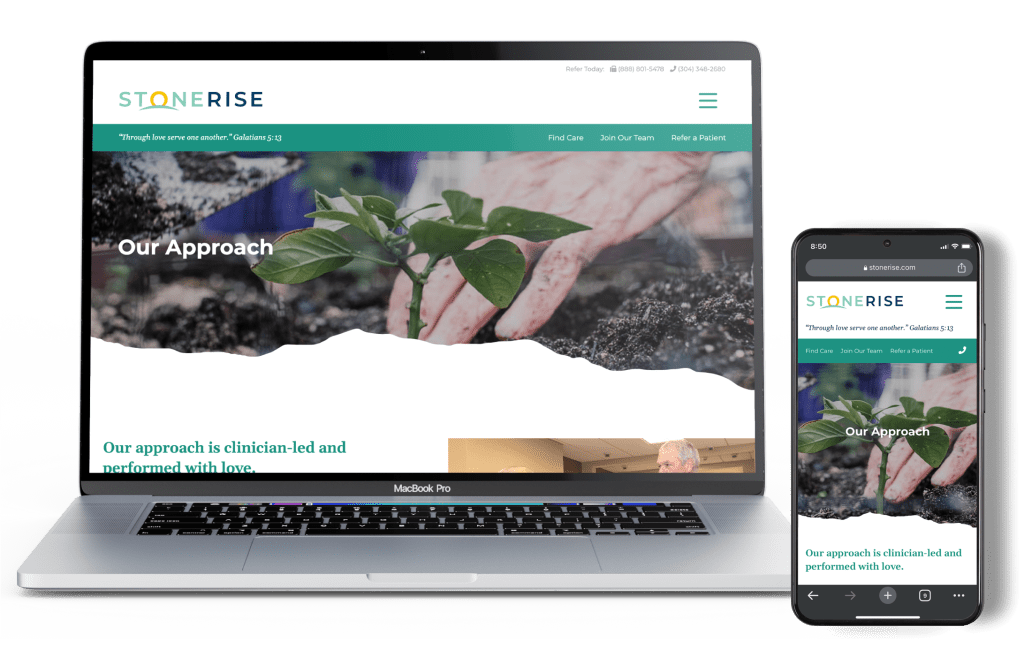 Our omnichannel marketing solutions helped Stonerise Healthcare's marketing budget work twice as hard.
West Virginia's Stonerise Healthcare is comprised of 17 transitional and skilled nursing facilities, each of which were operating under their own separate names and identities. They needed a cohesive, modern brand to unite their facilities and increase awareness of their patient-focused care among potential patients and their families.
Inspired by Stonerise's people-centered care, we created a new modern brand identity and platform that stood out in a stale, clinical category. A new look, naming convention, and tagline—Back to Health, Back to Life—raised awareness among consumers and united employees. We also created an entirely new website with a flexible CMS that made it easy for Stonerise to update the site in real time, a feature that was extremely important during COVID-19.  
We quickly realized that potential patients weren't the only audience for this rebrand. Like many healthcare organizations, Stonerise's HR needs were significant. We made the rebrand the foundation for employee recruitment and retention efforts across all facilities. We put in place full-funnel recruitment campaigns, including paid and organic social role-specific landing pages, and complete applicant tracking. 
Upon campaign launch, Stonerise's Facebook and Instagram page engagement blew industry benchmarks out of the water. Stonerise also saw a marked increase in qualified recruitment leads, including 124 we gleaned from resumes that had been languishing in Stonerise's outdated system. 
We're experts at making marketing tactics pull double duty. Put our expertise to work for you.