Only rock-solid storytelling can engage your viewer and compel them to act.
Each day—each minute—the field of video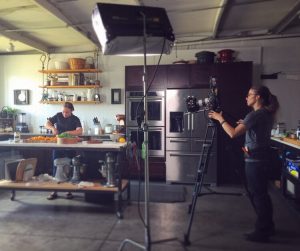 production expands. Cameras get better, lighter and cheaper. Even people who don't require the latest and greatest have the technology to shoot 1080p full high-def video in their pockets. Some have 4K cameras jostling around in their messenger bags. As price point and access to the latest technology become less and less of a hurdle, the amount of viewable content grows, and the bar for quality ratchets higher and higher. But the real key to creating compelling video isn't technology anyway—it's the story you're going to tell with it.
Before we even press record
Here at iostudio, the story leads us. And we get to tell some awesome ones. A major part of our partnership with the Army National Guard involves monthly delivery of video content to support recruiting efforts on their website and social media channels. Several times a year, we travel to bases across the country to capture the life and work of Guard Soldiers. These videos must inform and excite, because the engagement we're hoping to inspire is about as real-world as it gets. We're asking viewers to consider committing to a life of service.
We approach each trip with months of preparation. We don't just go in with a plan—we go in with a dozen. We research. We ask the audience, our friends and ourselves, "What would you want to know, want to see, want to learn, want to do?" And then we arrive on location curious, excited and holding all the tools we need to tell those stories in unique ways that answer all those questions. We come prepared, then we let our subjects guide us—and that's when the magic happens.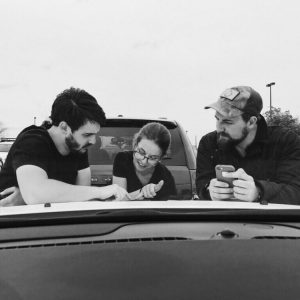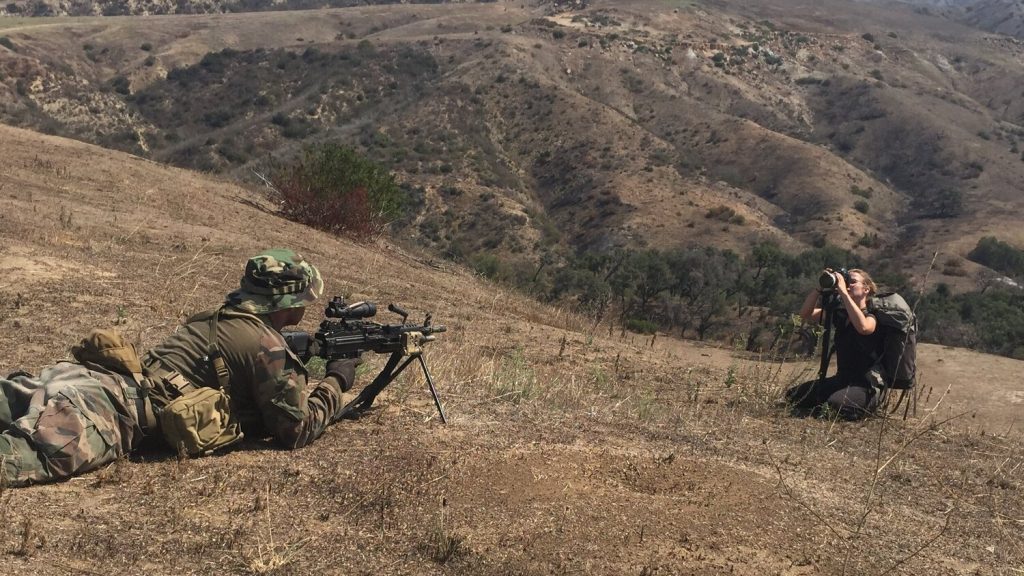 We capture people and their stories: their histories, their future, their families and what makes them tick. What makes a globe-trotting ballet dancer want to join the Army? Why would a 5-foot-2-inch police officer want to play pro basketball—and what does she have to say to anyone who thinks she can't? We want to find out what drives everyone. Because the best way to reach people isn't by going out and trying to catch them all. We've found that the best way to reach your audience is telling earnest, honest stories viewers can see themselves in.
Choosing tools that serve the story
We know every video won't connect with everyone,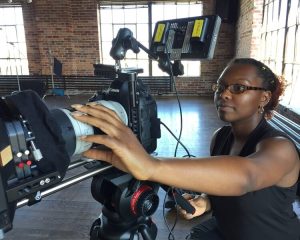 and that's OK. Our goal is to create video that uses a true, personal story to connect with the people who need to hear it. Just as every story won't touch everyone, not every tool is right for every job. At iostudio, we have a massive video toolbox at our disposal. But we find ourselves reaching for a few of our favorite and most effective tools again and again.
Interviewing skills that can propel, probe and pivot
The iostudio video team's interview skills are some of the sharpest tools in our shed. We start each project with pages of questions, but we let the conversation drive the interview. We tailor each conversation to the subject's strengths and experiences, then go deeper into their life. We find the story and discover what excites the subject while also gathering the nuts and bolts we need to do our job.
Drone video that reveals a new perspective
We've been doing aerial video/drone shooting for our clients since 2016. It makes the sweeping, dramatic  vistas we once needed a crane or helicopter for accessible to smaller budgets. For the Department of the Interior, we documented restoration efforts during the Deepwater Horizon oil spill cleanup with powerful aerial video that gave the viewer a literal bird's-eye view through an artful lens.
360 video/vr that transports you to the scene
We often use a 360-degree camera in our work for the Army National Guard. Creating virtual reality experiences is an effective and engaging way to show potential recruits, family and friends of Soldiers, or anyone who's interested a bit of what it's like to go through Basic Combat Training, spend the day inside a tank, jump out of an aircraft or defuse a bomb.
Beautiful is only good if it works
We've all seen videos produced solely to show off equipment. But using a drone doesn't instantly provide a unique perspective. Shooting with a 360-degree camera isn't a shortcut to crafting an immersive experience. Filming underwater doesn't automatically give your piece depth. As we research, talk and dive down preproduction rabbit holes, we take great care to consider the setting, the story and the audience.
In front of you, you've got a million unique and special ways to shoot anything, but everything good starts with what you're trying to say—not how you're going to show it.
These days, you can shoot 4K video with the same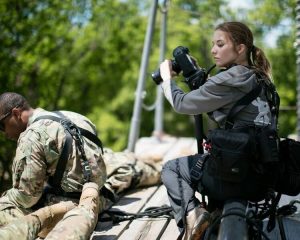 device you use to call your grandmother and calculate a tip. As creators, we're in a prime position to do what we love: to learn, grow and take risks. It pays to be curious and to put the work in before we even think of picking up the camera. Combine a rock-solid story with an ever-growing skill set and a lot of shooting, and you're on your way to making video that compels the viewer to act.