I don't know if you noticed, but Amazon sent a 2020 holiday season toy gift guide to your mailbox. Like the one at the end of your driveway. This catalog was on paper. It wasn't a PDF or a slideshow. It was direct mail, 20th-century style.
People were happy to see this paper catalog because it's nostalgic, and nostalgia has been one of the many unexpected byproducts of social distancing. It gave us a hankering for doing things the old-fashioned way. So we baked bread from scratch. We tie-dyed. We went on hikes, put together jigsaw puzzles and watched beloved casts reunite remotely to read scripts from 30-year-old movies.
"Direct mail is something we thought we didn't need anymore."
The power of nostalgia
How does direct mail fit into this? Direct mail is a traditional marketing technique. It's something we thought we didn't need anymore. Just like how QR codes, and now augmented reality, mean you no longer need to rip a tiny paper phone number off a flier and how Facebook has slowly rendered high school reunions and Christmas cards obsolete, direct mail was replaced by email, social media and texts. I don't get a postcard in the mail with perforated coupons; I get a text with a link or a promo code. But this year, savvy marketers saw our nostalgic mood and printed a 90-page, full-color catalog so we could teach our kids to attack it with a marker and circle all the best stuff.
In short: Something about not being able to hug your friends makes you want to get mail that you hold in your hand, so the biggest online retailers in America are sending you paper catalogs and magazines.
Upcycling traditional marketing tools
Like vinyl records, combat boots and arcade games, direct mail is both old-fashioned and trendy. No one's sending mail because it's the most efficient way to communicate. But it does give you the opportunity to create an experience: the intentional walk to the mailbox, the thickness and texture of the paper, the eye-catching graphic design—even the sounds associated with opening mail. When you click links and read texts all day, magazines and greeting cards become a luxury. And you look forward to getting mail again.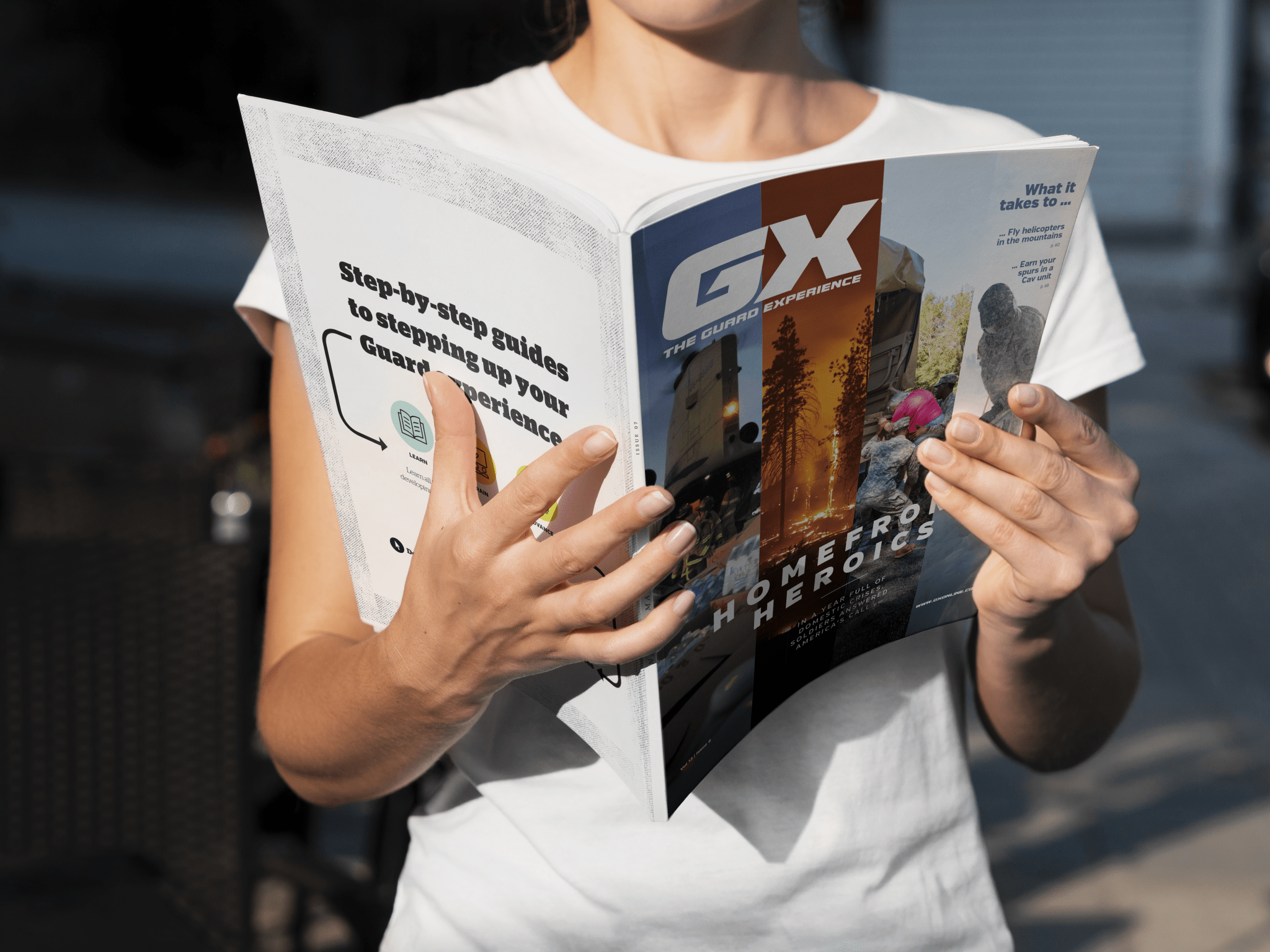 iostudio builds websites and apps and tracks analytics with the best of them, but we also count among our ranks print and publishing experts. In fact, for 12 years, we created, researched, wrote, edited and designed GX: The Guard Experience, a high-quality, award-winning niche publication—a magazine whose sole purpose was to connect people who didn't see one another very often: Soldiers in the Army National Guard. Six times a year, more than 200,000 Soldiers pulled a new issue from their mailboxes.
At iostudio, we still send out paper holiday cards because our designers do marvelous work and because we know how fun it is to get mail. From coupons to social media marketing to augmented reality, we find the solutions that will best connect you with your audience, and that often means a combination of marketing techniques wrapped into a larger brand strategy. Like a frilly, animal print face mask or a custom Zoom background, direct mail is a somewhat unexpected element of life in 2020. And now it sends a new message: We know how to do things the old-fashioned way, and we know when to use them for modern purposes. 
Direct mail and other traditional marketing techniques can be so much more than postcards and coupons. And because they're no longer the standard operating procedure, you can actually get more creative with them.
Contact us now to start reinventing your communications plan by reinvigorating classic strategies.