iostudio took home nine awards for GX®: The Guard Experience magazine in November. Check out the winning work below. Congratulations to the GX team!
Pearl Awards
GOLD: Best Long-Form Writing
GX was recognized for its spectacular long-form writing and storytelling with a Gold award. Articles like this one are the reason GX stands out.
FOLIO: Eddie & Ozzie Awards
Best Cover – Custom Publication, Six or More Issues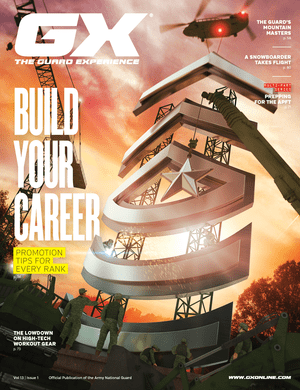 We couldn't be more pleased to learn that illustrated covers like this one set
GX
 apart from the pack and set the standard for magazine cover design in the industry. We love creating illustrated covers when the content dictates and we're happy that our passion for this was recognized.
Related to this award for Best Cover, this same issue also received Honorable Mentions for:
Best Full Issue – Custom Publication, Six or More Issues
Best Overall Design – Full Issue, Custom Publication, Six or More Issues
Best Use of Digital Imagery
Best Table of Contents – Custom Publication, Six or More Issues
In some magazines, tables of contents are impossible to find and, when you find them, they're nothing special. At iostudio, we think a lot about user experience in all we do. This informs our opinion on the GX Table of Contents: It's not just for way-finding, it's a destination, too. With all that thinking we do about the table of contents as a story unto itself, we're pleased to be recognized in this category as well.
We have endeavored to refine the style and presentation of GX magazine's table of contents since day one. What we've developed is a layout that presents the substantive articles from the issues (the same ones teased on the cover) in big, bold photographs and numbering so that they are easy to find, followed by the predictable cadence of the other sections and stories that make up our "Departments." The result is something solid, modern and familiar.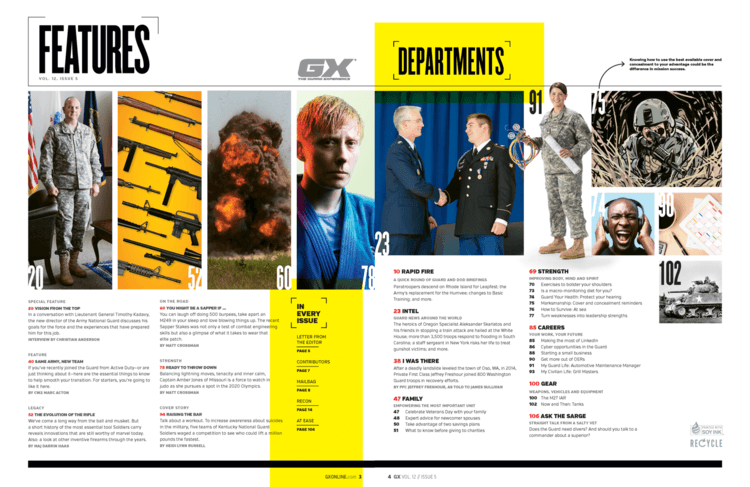 Best Single Feature – Custom Publication, Six or More Issues
We have a lot of fun with features like this one for "The Evolution of the Rifle," which combines some of our favorite things: product photography, informational graphics and historical research. Related to this award for Best Single Feature, we also received an Honorable Mention for Best Feature Design – Custom Publication, Six or More Issues.
Honorable Mention: Editorial Team of the Year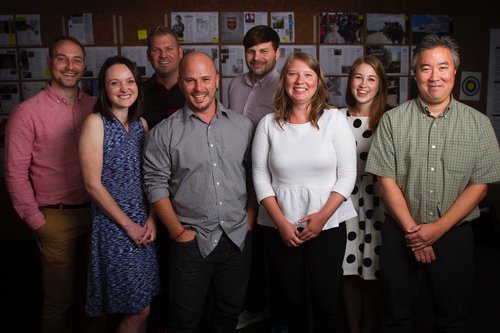 As we've stated before, we think the GX Editorial team is pretty spectacular. It's an honor to be counted among the ranks of other great publications (MISC, SUCCESS magazine, Time Out North America and others) with a mention in this category.
Congratulations again to our team!