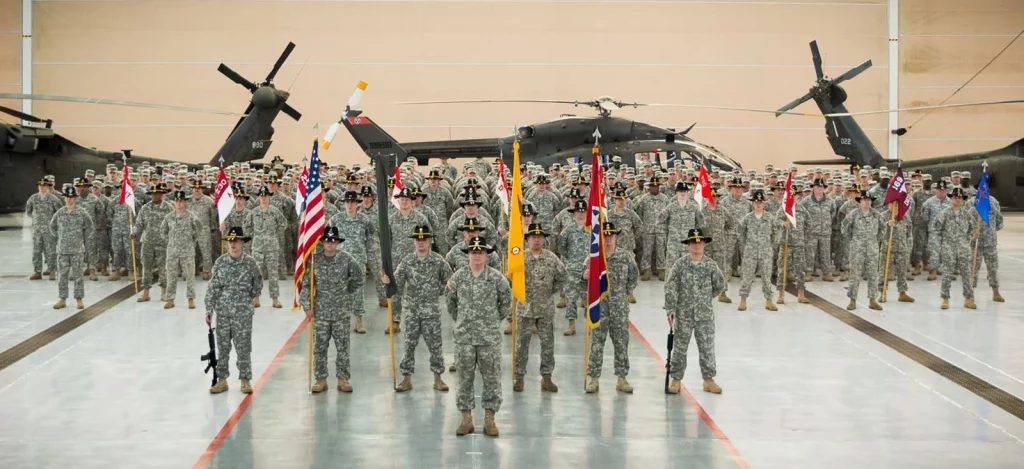 Your employees bring a world of experiences with them to the office every day. If you're lucky, you get to learn from them. Today, on Thanksgiving Eve, we give you Marc Acton's story about what's important to him during this time of the year and how his perspective was shaped while he spent a year deployed to Iraq.
Best wishes for a happy Thanksgiving from iostudio, and here's to the beginning of a joyous holiday season with your family and friends.
---
Holiday Photos from a War Zone … AND WHAT I LEARNED AFTER A YEAR'S WORTH OF HOLIDAYS IN IRAQ
I missed almost a whole year's worth of holidays deployed to Iraq from 2009 to 2010. It's not that I hadn't understood the true reasons for the seasons before the deployment. But, there were a few lessons I could only really learn by spending so many days away from home. Here are the four that stand out most.
The holiday spirit is like a cactus—it takes very little watering to flower.
Normal visits to the chow hall in Iraq were lifeless, functional biofueling sessions. Food in. Water in. Soldiers out. But, I will never forget the moment Santa and his reindeer walked into the dining facility that Christmas Day, carrying semiautomatic assault rifles and adorned with bright safety belts. I think they were Special Forces soldiers, or, at least, that's the story that went around. This memory is one of the more vivid out of all during my time overseas, but it's not the picture that's burned into my memory banks—it's the unabridged joy that came over the dining facility when they walked in. The whole place lit up like … well, like a reindeer's nose, I suppose.
More people care about you than you know.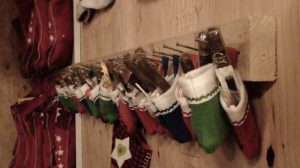 In 2009, social media was still young, but when I posted a message to Facebook asking if any of my friends wanted to help make my unit's Christmas special, I got tons of responses from people I didn't expect. Church friends sent generous donations. Friends volunteered to visit craft stores and ship supplies. I wasn't surprised that people wanted to contribute, but I was surprised how many corners of my life they came from. My holiday hope is that you find that to be true for you, too.
A little light goes a long way.
My buddies and I were lucky—the three places in Iraq we were stationed all had internet, usually-warm showers, and a real chow hall with late night hours (complete with waffles and a soft serve ice cream machine). But, we were still in the middle of the desert surrounded by people who would be happy to watch our helicopters crash into smoking holes in the ground. So, you know, it could be stressful. At Christmas, my battle buddy, Patrick, and I got some lights mailed to us. The simplest sprinkling of light made the plain, drab-colored box we lived in the most wonderful place to come home to. Try the same thing at your work desk. Bet you enjoy sitting down to it even more than you do now. In the darkest places, just a glimmer of light can change everything.
DNA isn't the only way to make family.
You may have heard that friends are the family that you get to choose. After spending that year away from home, and then through the process of coming home, I learned how strong that chosen family can be. Like my birth family, my band of brothers isn't perfect, but they're mine.
Every day I show up to iostudio this season, I'll be thinking about those lessons. I'll also be thinking about my coworkers who are deployed, or on active duty, away from their families. I'll also be thankful that I get to show up to work every day at a company that values their service.